Korea University Sejong LINC3.0 Foundation Completes "Research and Business Conference for Excellent Startup in Sejong City"
Through a Cooperation Network Involving Region-Companies-University, Korea University Sejong Campus is Attempting to Grow Together
On July 25, in the Korea University Sejong Campus Research and Business Cooperation Building, the Korea University Sejong LINC3.0 Foundation held a research and business conference to support excellent startups in Sejong City.
This conference was conducted to share "visiting research and business project consulting," which has been ongoing since May, and has drawn excellent results through the cooperation network of region-companies-university.
Sejong Hangwa, the Sejong Happy Farming Union, Grain Korea, related organizations and company employees in Sejong City, and Korea University General Graduate School students and Special Graduate School students participated in the event hosted by the Korea University Sejong LINC3.0 Foundation's ICC Center.
CEO An Seoyoung of Sejong Hangwa who participated in the event, said, "I was concerned about how to overcome the physical and geographic limitations that local companies have in terms of modernizing Korean traditional sweets. It was helpful to check problems faced with overall business plans and get various insights through the consulting sessions and the conference."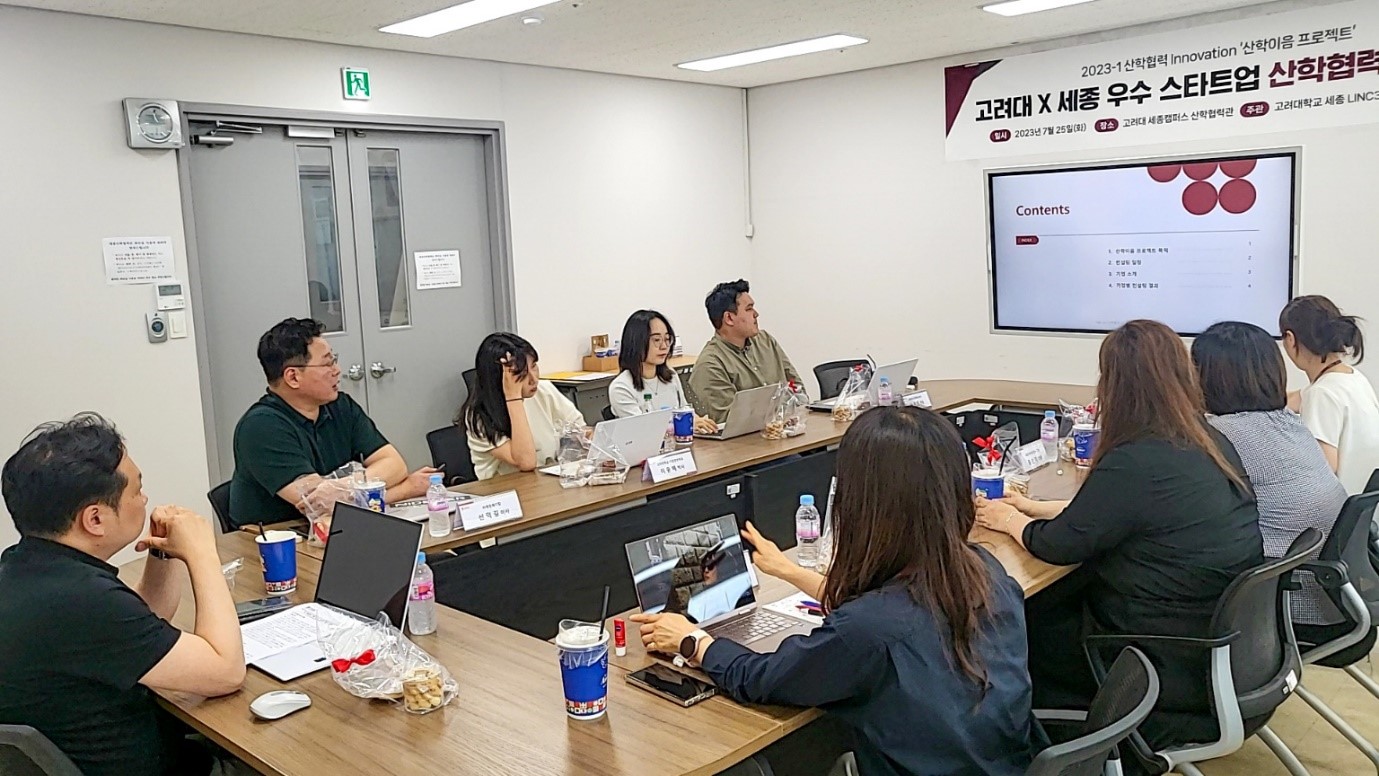 Director Yoo Jaehyun of the ICC Center said, "This conference is not represented by a period that ends the 3-month consultation, but a comma. Various research and business cooperation projects will be conducted in the second half of the year with the goal of growing together according to the synergy of region-companies-university, not solving temporary problems of companies through building a virtuous circle ecosystem of region, research, and business."
On a side note, the Korea University Sejong LINC3.0 Foundation is going to design and run region-research-business cooperation programs consistently to lead a support system for universities focused on regional innovation as an innovative enterprising university (LINC3.0).
KU Sejong Student PR Team, KUS-ON
Translator: Seyeon Chung
Editor: Conrad Brubacher