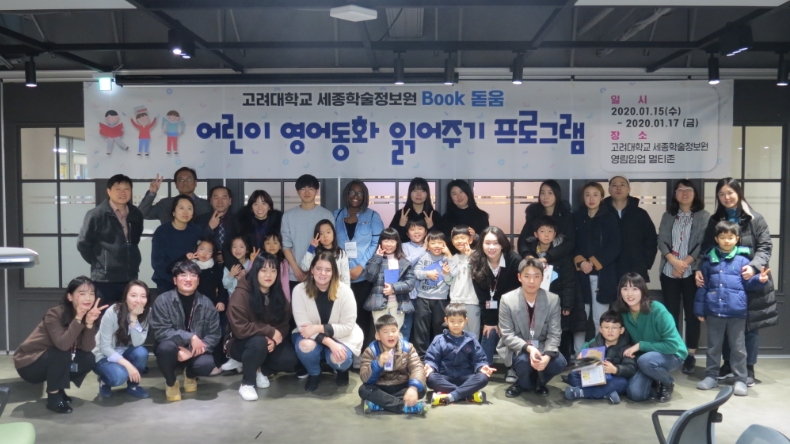 <Korea University Sejong Campus Library Successfully Holds 'Reading English Books for Children' Program>
Korea University Sejong Campus held a 'Reading English Books to Children' program from January 15 to 17.
This program was held to raise the learning capabilities and to provide a cultural experience for elementary school students in Sejong City during the winter vacation. Before the program was held, Seok Yeongjung, director of the library where the program was held, greeted the participating students and parents. Afterwards, various programs like 'Foreigners Reading English Fairy Tales,' 'Communication Skill-Learning with Foreigners and Korea University Students,' and 'Storytelling Based on Reading Fairy Tales,' were held in the multi-zone and study rooms to raise the participation of students and parents and provide them with an immersive experience.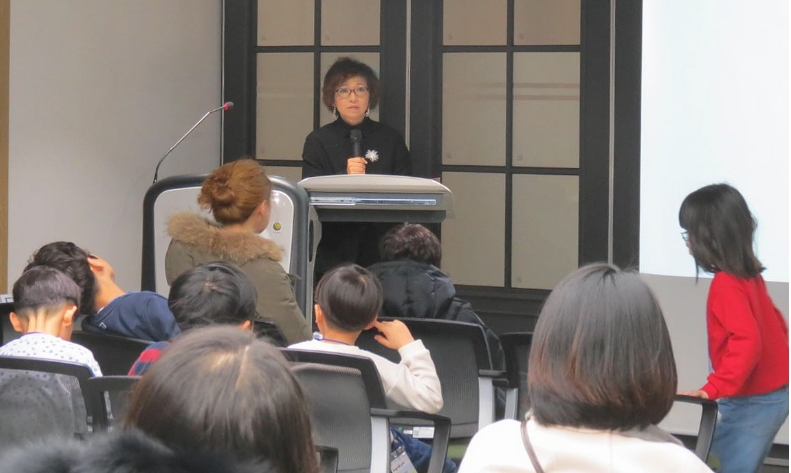 One parent of a participant said, "I think having a helpful program prepared by the university in the area is meaningful not only for the children but the city as well. I hope there are more opportunities for such programs."
Kim Seongpyo, the director of the campus library, mentioned, "This program is very meaningful in how it provides cultural activities in the local environment. We hope to continue this trend with various programs that provide cultural experiences and education for the children."
KU Sejong Student PR Team, KUS-ON
Reporter: Korea University Sejong Campus PR Team
Photograph: Korea University Sejong Campus Library
Translator: Son Seungwook
Editor: Conrad Brubacher