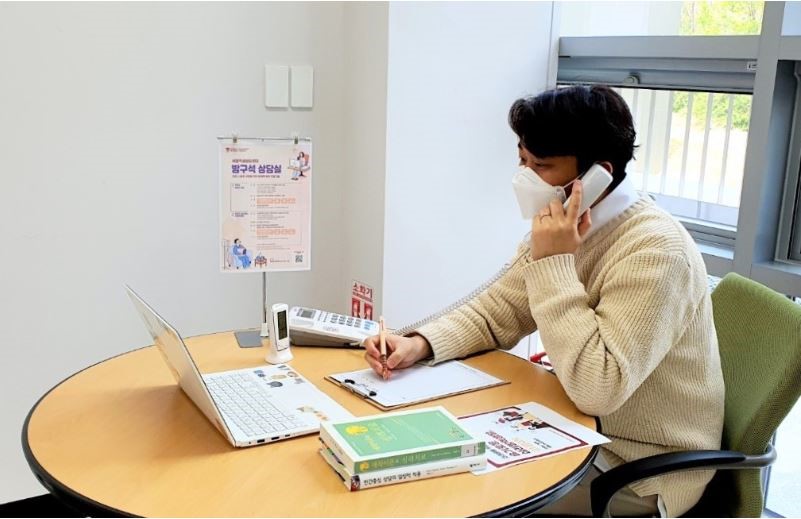 Korea University Sejong Campus Operates COVID-19 Blues Consultation Center, 'Heart ON'
Take Care of Your Heart Guidelines and Isolation Consultation Center
A Step-by-Step Roadmap to Soothing your Heart
Until May 10, Korea University Sejong Campus (Vice President Kim Young) is running a 'Heart ON' program for students who are facing emotional stress due to COVID-19.
The Sejong Job Center plans on helping students overcome the COVID-19 blues, the depressive emotional state caused by COVID-19, with a step-by-step program and a structured roadmap.
The Center plans on providing a consultation guide that includes various means to access information like the portal website, SNS platforms, and email, as well as guiding students to outside facilities that possess the necessary services.
Also, by running an 'Isolation Consultation Center' program online, the Center intends to promote emotional stability for students through phone call consultations and an online psychological test.
Lastly, the Center provides deep psychological consultation to students who are experiencing severe mental health issues due to the COVID-19 blues. The consultations will be done via ten or more sessions of video chats or through phone consultations.
The head of the Human Resource Development Center, Kim Myungki, said, "I hope that the 'Heart ON program' will soothe students who are fatigued from the COVID-19 virus and for it to act as an assistant that allows students to have a more stable college life."
In related news, Korea University Sejong Campus is actively running online career consultation for students who are facing difficulties due to COVID-19.
KU Sejong Student PR Team, KUS-ON: Oh Jehun
Translator: Son Seungwook
Editor: Conrad Brubacher