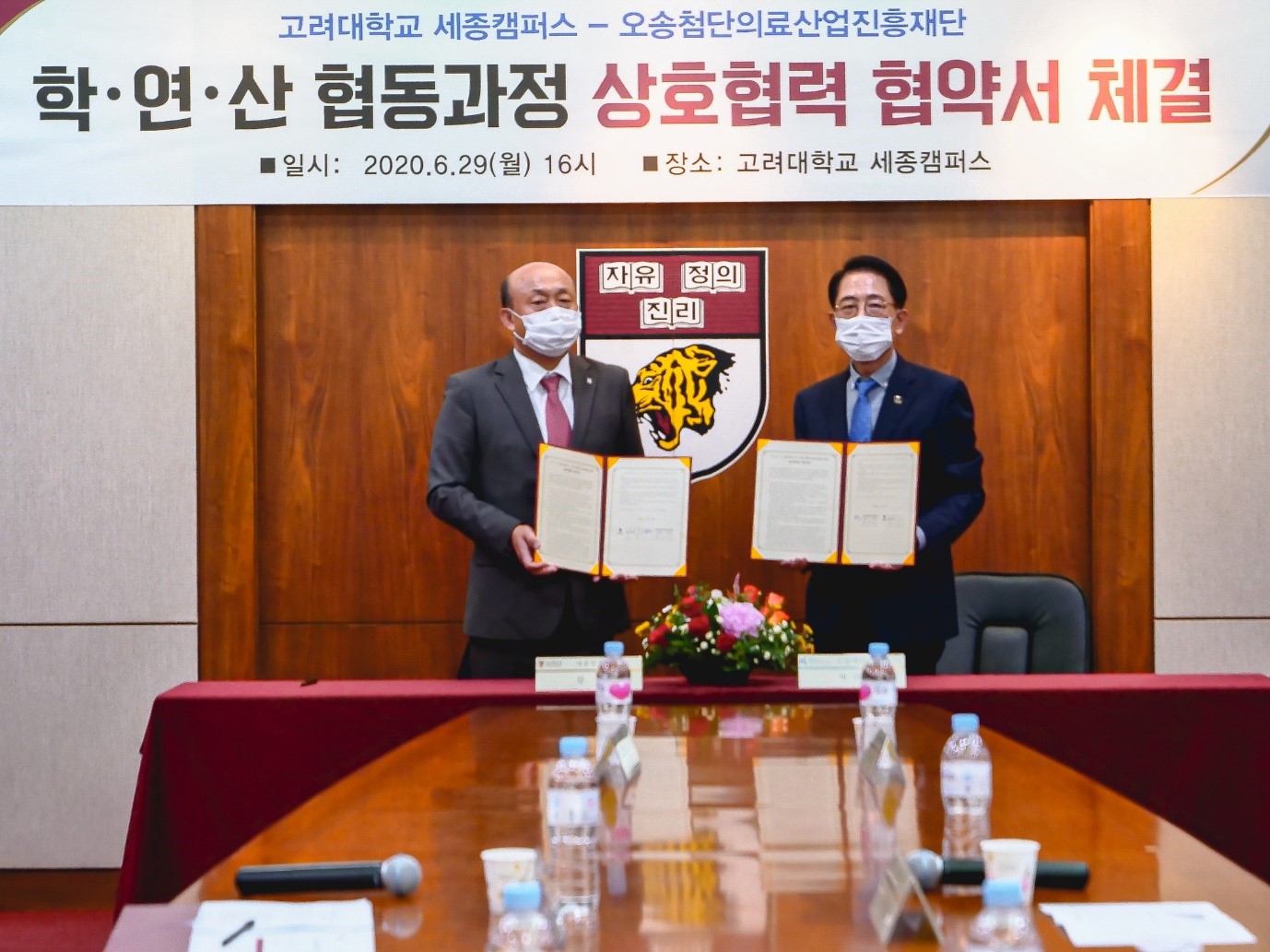 Korea University Sejong Campus and Osong Medical Innovation Foundation Hold Agreement Ceremony on Mutual Cooperation
On June 29, a ceremony celebrating the mutual cooperation agreement between Korea University Sejong Campus's College of Pharmacy and the Osong Medical Innovation Foundation was held at the Administration Building. This ceremony was held to pledge mutual industry-academia and laboratory cooperation between Korea University Sejong Campus and the Osong foundation. Many guests attended the ceremony, including Vice President Kim Young, Jeon Young-ho, dean of the College of Pharmacy, Park Gu-seon, chief director of the Osong foundation, and Park Hong-gyo, director of the Biopharmaceutical Manufacturing Center.
The agreement was entered into with the goal of training professional manpower in new biomedicine fields and conducting cooperative research. Both institutions are going to establish advanced degrees involving cooperation between industry, school, and laboratories at Korea University's College of Pharmacy through this agreement. Also, they are going to connect education, manpower, facilities, experiments, and tools as part of their practice.
Bioindustry's volume has been increasing by more than 6% every year and has received attention as a core industry of the Fourth Industrial Revolution. Especially, the market of biomedicine has shown rapid growth and caused an imbalance in manpower supply and demand. Therefore, both institutions mentioned they want to solve the lack of manpower through this cooperative process.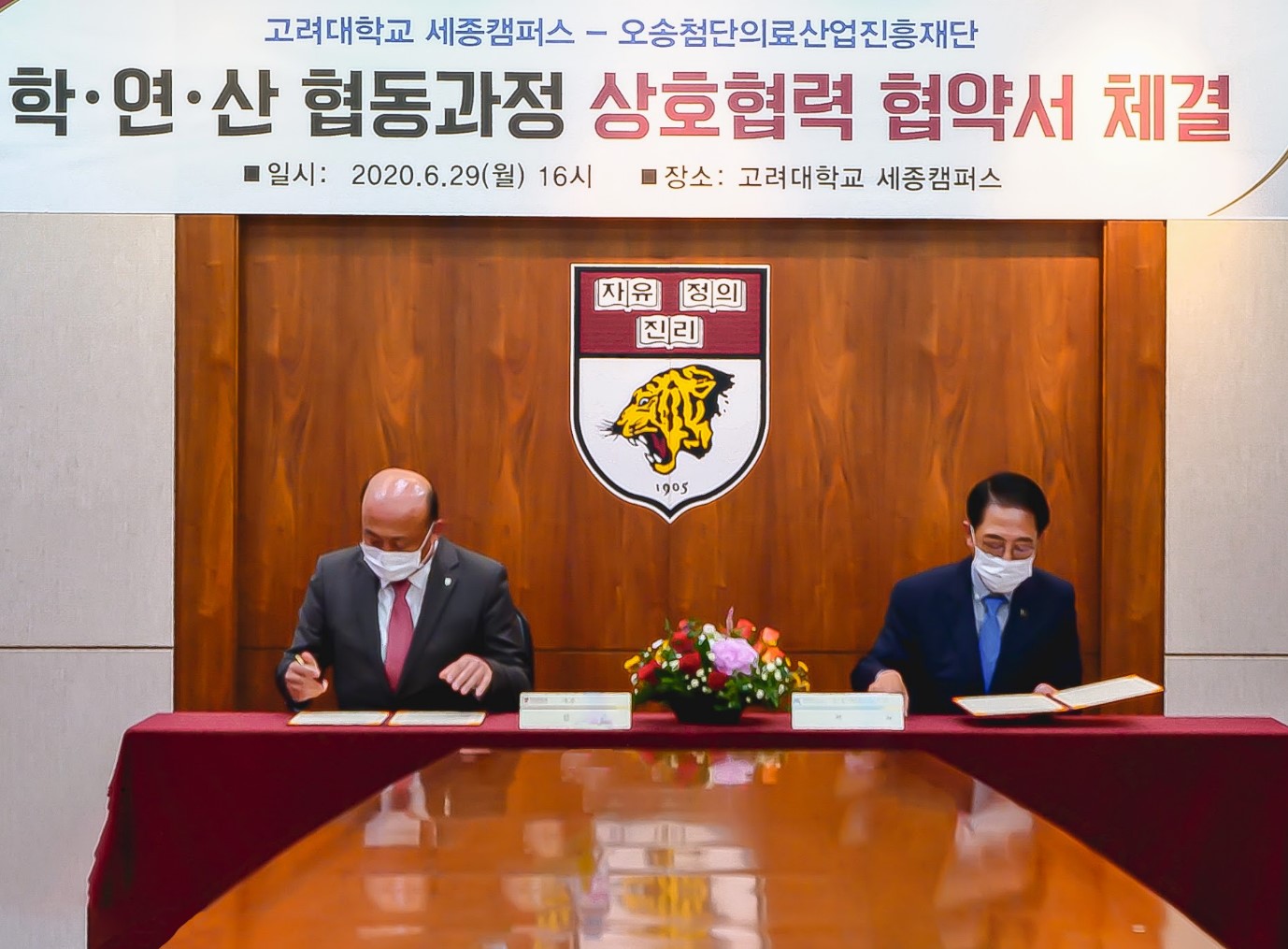 In his welcome speech, Vice President Kim said, "The Osong Medical Innovation Foundation, which was founded ten years ago, and Korea University Sejong Campus, which was established forty years ago, are expected to lead the Korean medicine industry's innovation growth by cooperating together." He added, "I hope we continue our close relationship, starting with this agreement on a cooperative process." Director Park responded, "I hope today is a starting point to produce talents who have excellent research abilities in the field of new biomedicines, and the Osong foundation will build a growth-motivated relationship with Korea University Sejong Campus's College of Pharmacy." Following that, the signing and exchange of the agreement between the two institutions were conducted, and the event finished with a commemorative photo.
KU Sejong Student PR Team, KUS-ON
Student Reporter: Kim Hyena
Photographer: Lee Jeonghan
Translator: Park Dahae
Editor: Conrad Brubacher