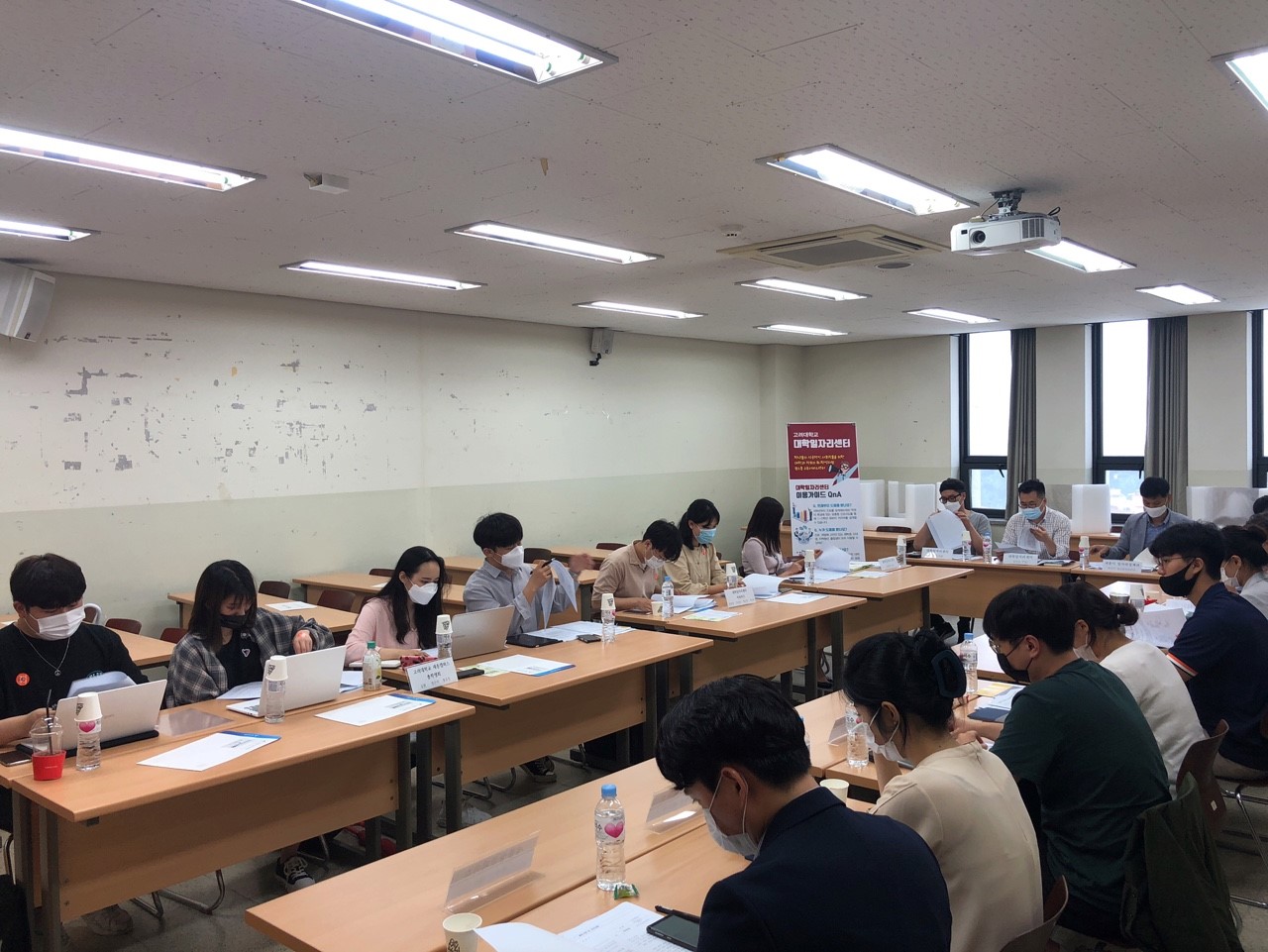 Korea University Job Center Holds Conference with Sejong City Employment Related Companies
The Korea University Sejong Campus Job Center held a university student conference with employment related companies in Sejong City. The conference was arranged to discuss the current employment status of local university students who have difficulty finding jobs due to COVID-19.
On this day, Sejong City's employment policy and youth workplace manager, members from the youth center, and staff from the Sejong Chamber of Commerce and Industry participated. Regarding university representatives, seven members of the Korea University Sejong Campus Student Council and team leaders from the Sejong Job Center ('Supporters') participated. These members participated in a discussion on creating new jobs for 2021 and post COVID-19 local employment procedures. Other discussions were held on the topics of the current employment rate and application procedures.
Im Gwangsub from the Division of Business Administration expressed his thoughts on the conference, saying, "This was a great opportunity to discuss youth employment by meeting with representatives from employment facilities in Sejong City. I hope that more events like this can be arranged so the voices of the students can be heard."
The Sejong Job Center is running many different on/offline employment capability training programs, counseling, and mentoring to overcome the difficult and uncertain environment caused by COVID-19. For more information, please check their website at KUSEUM.
KU Sejong Student PR Team, KUS-ON
Student Reporter: Kim Heywon
Translator: Son Seungwook
Editor: Conrad Brubacher