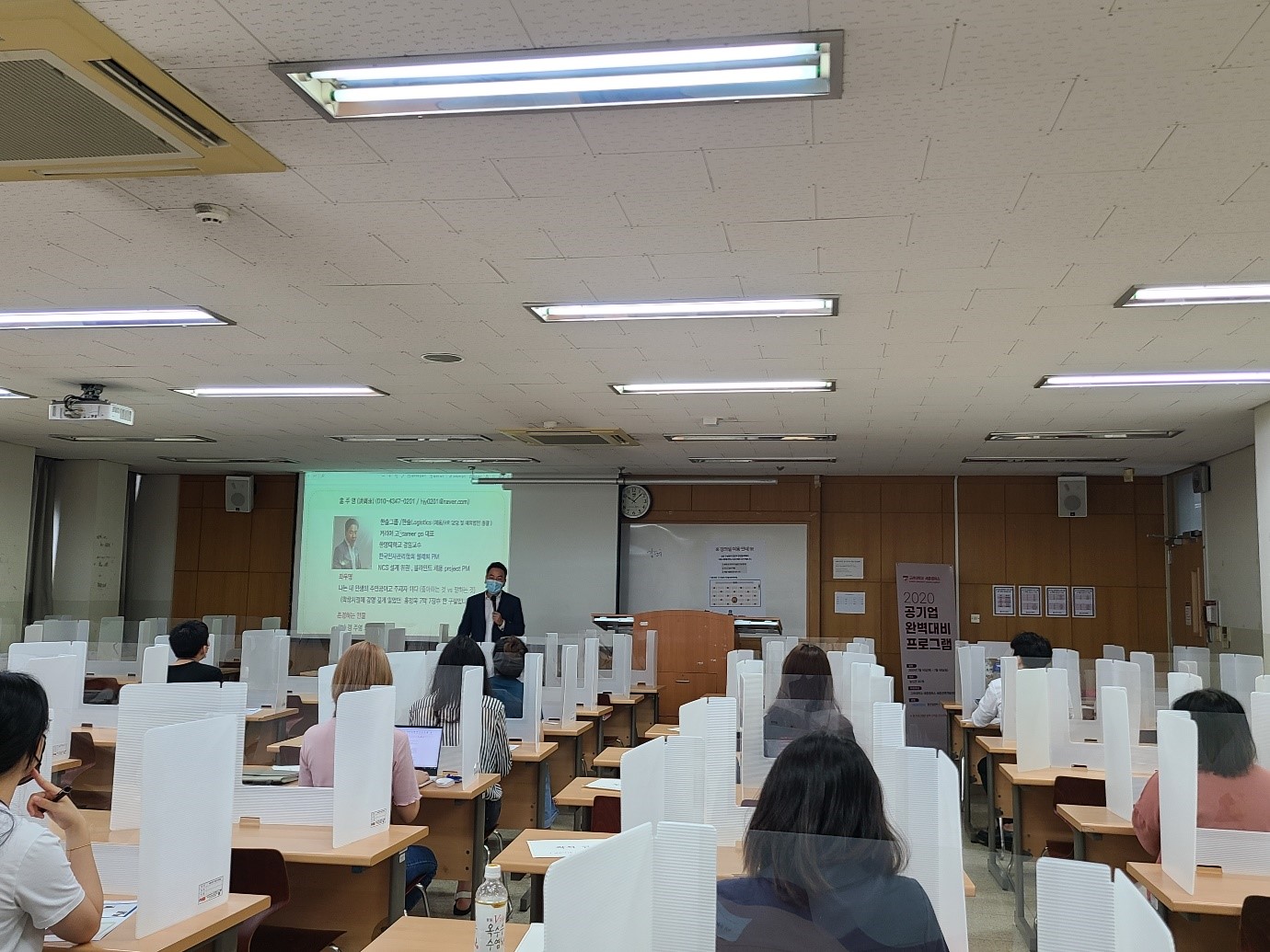 Sejong Job Center Is Ready in Preparation for Public Enterprises' Regional Human Resource Recruitment
The Korea University Sejong Campus Sejong Job Center, under Center Director Kim Myungki, held the 'Public Enterprises Preparation Program' from July 16 to 18 for a total of seventy-seven students via a combined on/offline format.
Due to the amendment of the Innovative City Act (executed on May 27, 2020), Sejong City, Daejeon, Chungnam, and Chungbuk's range of regional human resource mandatory recruitment has merged into the Chungcheong region. As to Sejong City's situation, the number of designated organizations for this system has widened from nineteen to fifty-one (Daejeon, 17, Sejong City, 20, Chungnam, 3, Chungbuk, 11) after the amendment, and this has definitely increased the amount of students' interest towards the program.
On July 16 and 17, the offline special lectures took place and included the following topics: Preparation for public enterprise recruitment post COVID-19; comprehension of NCS and blind interview recruitment; one-on-one consultation on available places in public enterprises depending on majors and job analysis; and necessary documents needed for public enterprise employments. On July 18, five incumbents from the Korea Electric Power Corporation, the National Health Insurance Corporation, and other companies, answered some questions submitted by students and shared some tips and know-how through the internet.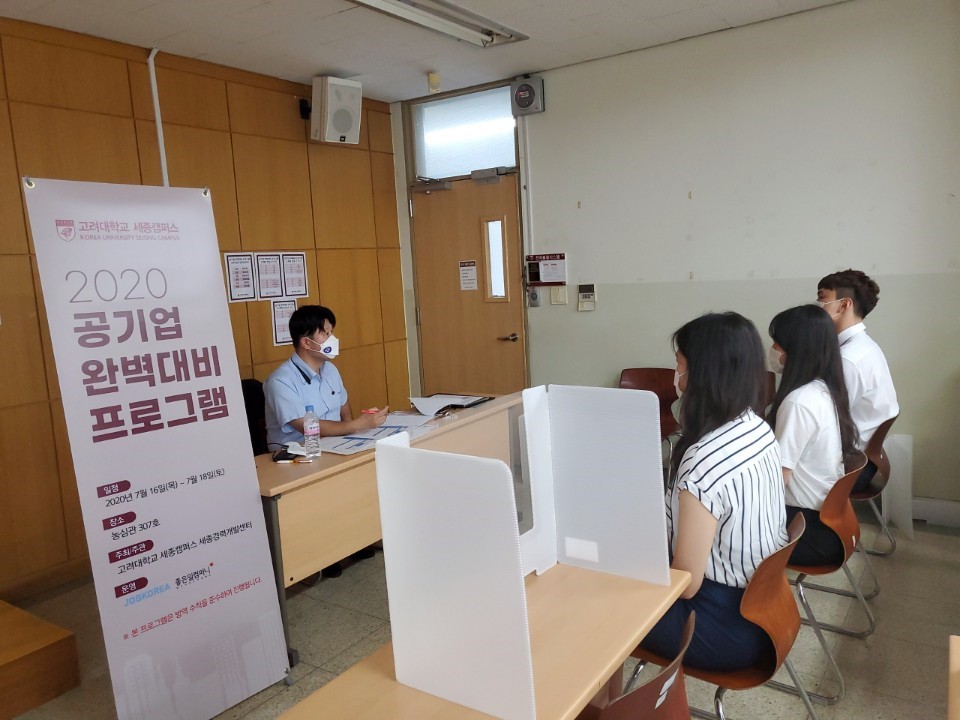 * This picture shows the mock interview that took place offline during the public enterprise specialized program.
An Jungmin, a student from the Faculty of Display and Semiconductor Physics that participated in the program for the three days, stated, "I was able to learn many useful tips in preparation for public corporations, and it especially helped with my interview skills that I felt the weakest in. After talking with the incumbent, I realized how I should plan my personal statements, and furthermore, I gained a deeper understanding of which position I should apply to."
Consultant Lee Yeonkyung, the planner behind the program, commented that, "We wanted to secure students' chances of applying to the expanded opportunities of public corporation recruitments due to the amendment. That's why we decided to proceed with the program even though it took place during the summer break. The third day would have especially been beneficial for students as incumbents of public corporations were invited to speak. We will continue to provide such programs that help students' employment activity in the near future."
KU Sejong Student PR Team, KUS-ON
Translator: Eunhee Lim
Editor: Conrad Brubacher