2020 1st Radiation Beam Accelerator Conference Held
On August 21, the '1st Radiation Beam Accelerator Conference' was held at Nong Shim Hall of Korea University Sejong Campus. The event was arranged to discuss the development and commercialization of the accelerator and the plan to apply beams, and the subject of cooperative research development that involves how the radiation beam accelerator can be associated with industries, the school, and laboratories. The conference was hosted by the Accelerator Research Institute and the Human Resources Training & Construction Cooperative Progress Group.
The event began with the introduction of guests and then a welcoming speech was made by Vice President Kim Young. He said, "I thank all the visitors for participating and sparing their precious time to be here. I hope that today's conference is a valuable forum for debate and an opportunity to discuss our preparations for the future." The address was followed by a congratulatory message from Park Haewoon, director of New Growth Industry's Chungcheongbuk-do Provincial Office, Yeom Taeho, dean of the College of Liberal Arts in Cheongju University, and Kim Yongeun, president of the Chungbuk branch of the Korean Federation of Science and Technology Societies (KOFST).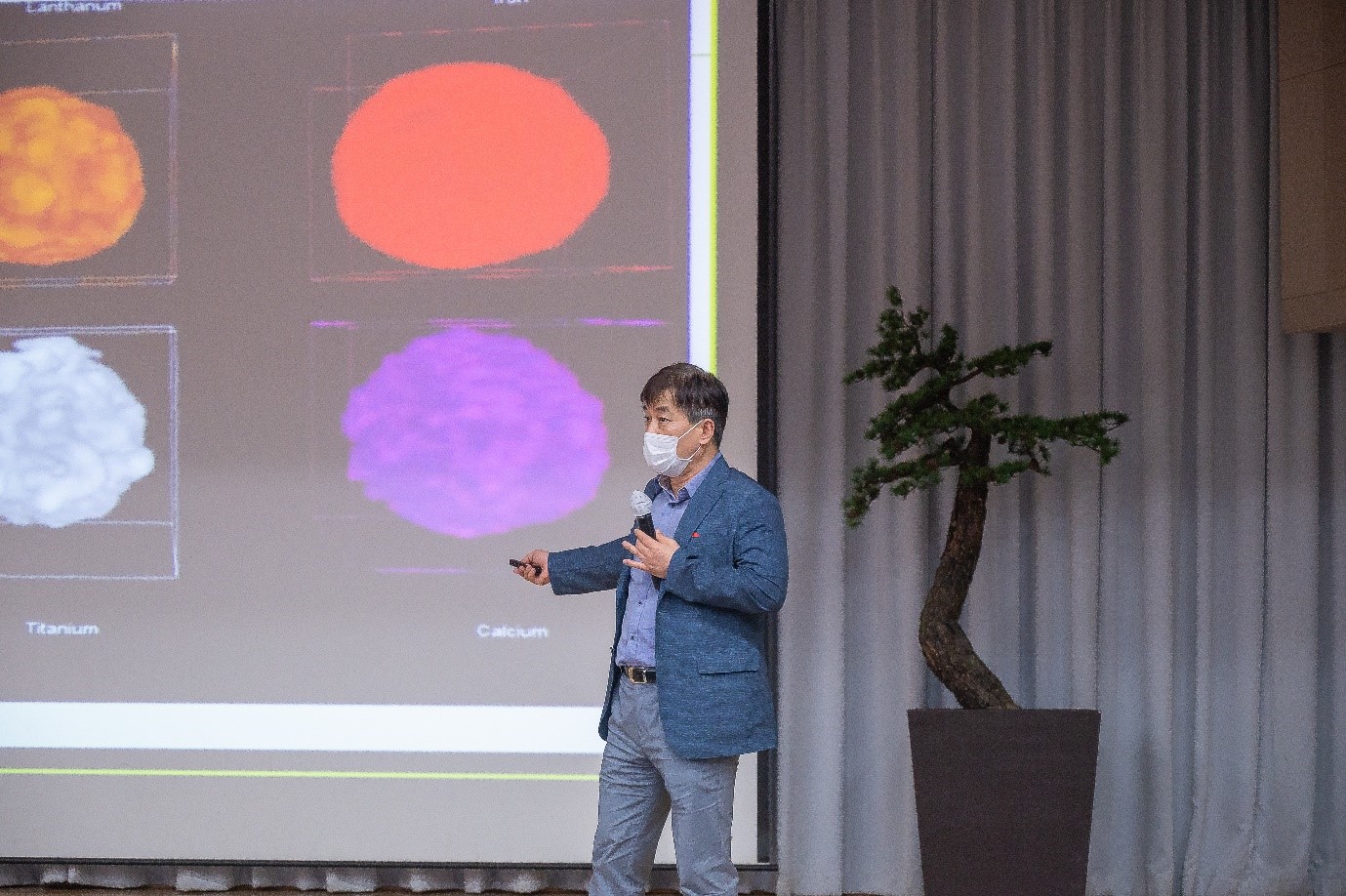 Following the opening address, three sessions were held, with sessions 1 and 2 focusing on a description of the accelerator developmental research, and the third on how the research will be applied. In each session, internal and external institutions and corporate specialists involved with accelerators gave presentations on their development and research plan applications.
The conference was attended by representatives from Korea University, Cheongju University, and Chungbuk National University, industries such as KR Tech, BMI, Dawonsys, Vitzro Tech Co., Ltd., Hanwool, Hanmac, Vactron and Hanmi Techwin, and laboratories IBS, KBSI, PAL, ANL and HZB.
KU Sejong Student PR Team, KUS-ON
Student Reporter: Park Inhye
Photographer: Kim Gwando
Translator: Yang Hayoung
Editor: Conrad Brubacher