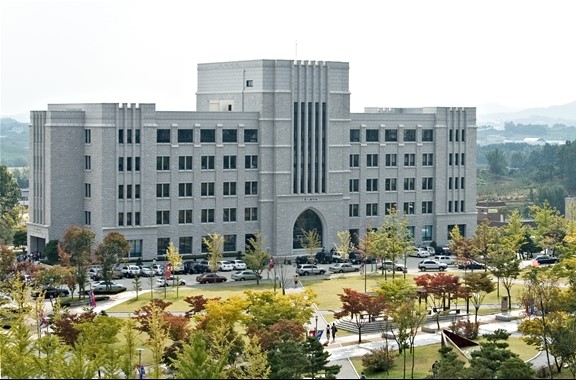 Despite Decreasing Number of Examinees, Early Admissions Competition Rate 'Skyrockets' to First Place among Non-Capital Region Four-year Universities
Last September 28, Korea University Sejong Campus early admissions ended with great success. Eight types of selections recruiting 880 students resulted in applications from 10,039 students for a competition rate of 11.41:1.
As for the Student Record Curriculum Category, although the number of recruited students increased, the competition rate still rose from 9.17 to 12.47. This selection normally has a steady competition rate as the results of the entrance examination are easily predictable. Along with the decrease of Student Record Curriculum Selection applicants among capital region universities, the number of Korea University Sejong Campus applicants in the same selection shows a high preference from the students.
As for the Academic Competency Category, the questions are given in the style of the national college entrance exam and the students must meet the standard for minimum scholastic ability of the College Scholastic Ability Test (CSAT). This requirement makes this category a more advantageous type for students who have strength in the CSAT mock exam. The competition rate for this category decreased from last year from 19.49 to 14.72 but is still a relatively high competition rate. This year's Academic Competency Category Exam takes place on December 12, and the Essay Category will take place starting 2022 while the Academic Competency Category will be abolished. The Futuristic Individual Category has a similar competition rate from last year although it increased in terms of the number of examines from 1005 students to 1107.
Majors that are to be newly opened in 2021, including the Advanced Science Major (Department of AI Cyber Security, Division of Big Data Science, Division of Smart Cities, Department of Autonomous Mobility, Department of AI Semiconductor Engineering), received high interest from exam takers. Furthermore, although there are no results of last year's university entrance exam to compare with, the high competition rate shows especially high interest from students.
The highest competition rate of the 2021 University Entrance Exam is the Student Record Curriculum Category of the Department of Food and Biotechnology Major with a rate of 42.33:1. In the case of the Academic Competency Category and the Futuristic Individual Category, for each category Culture Contents resulted in competition rates of 36.14:1 and 19.6:1, respectively.
KU Sejong Student PR Team, KUS-ON
Student Reporter: Choi Sooyeon
Translator: Lim Eunhee
Editor: Conrad Brubacher