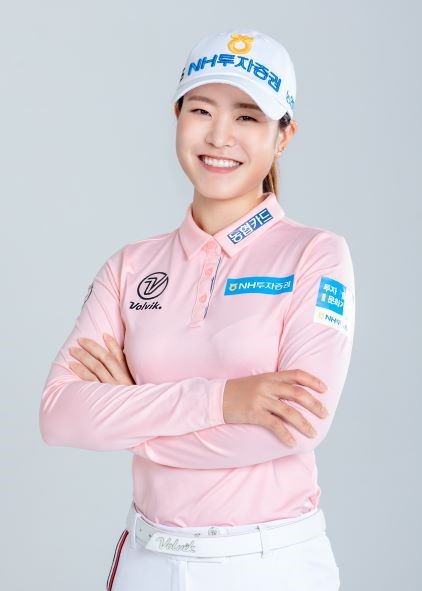 Global Sports Student Minji Park Gains Popularity on the KLPGA Tour with Four Wins on the Season and Relentless Upside
Korea University Sejong Campus student Minji Park from the College of Global Sports continues her relentless winning streak.
On June 13, at Seo Seoul Country Club in Paju, Gyeonggi Province, Park claimed victory at the 2021 Celltrion Queens Masters and won 144 million won in prize money, adding to her total prize money of 800 million won.
Among the nine KLPGA tournaments held this year, Park participated in eight and won four, maintaining a 50% winning rate.
So far this year she has won the Nexen and St. Nine Masters in April, the NH Investment & Securities Ladies Championship and Doosan Match Play Championship this May, and now the Celltrion Queens Masters, so far owning the 2021 season and officially opening up the "Park Min-ji era."
Park's steep rise in wins shows no signs of letting up as her goal is renewed every time it is met. After winning the Doosan Match Play Championship, Park stated that her goal was to add one more win to the first half of the year, achieving a total of four wins.
Soon after, she reached her goal of four wins in the first half of the season, forcing her to upgrade the goal within three weeks of setting it. With her victory at this tournament, Park is proving that she is gaining popularity in the 2021 season KLPGA tour.
After winning the championship, Park asserted her ambition in a broadcast interview, saying "My goal was to win one more tournament in the first half, but now that I've achieved it, I will win one more before the end of the first half."
In her own words, Park said, "I want to win as many championships as I can in the future. I want a crazy number of endless wins like a cascading waterfall."
KU Sejong Student PR Team, KUS-ON
Translator: Seyeon Chung
Editor: Conrad Brubacher