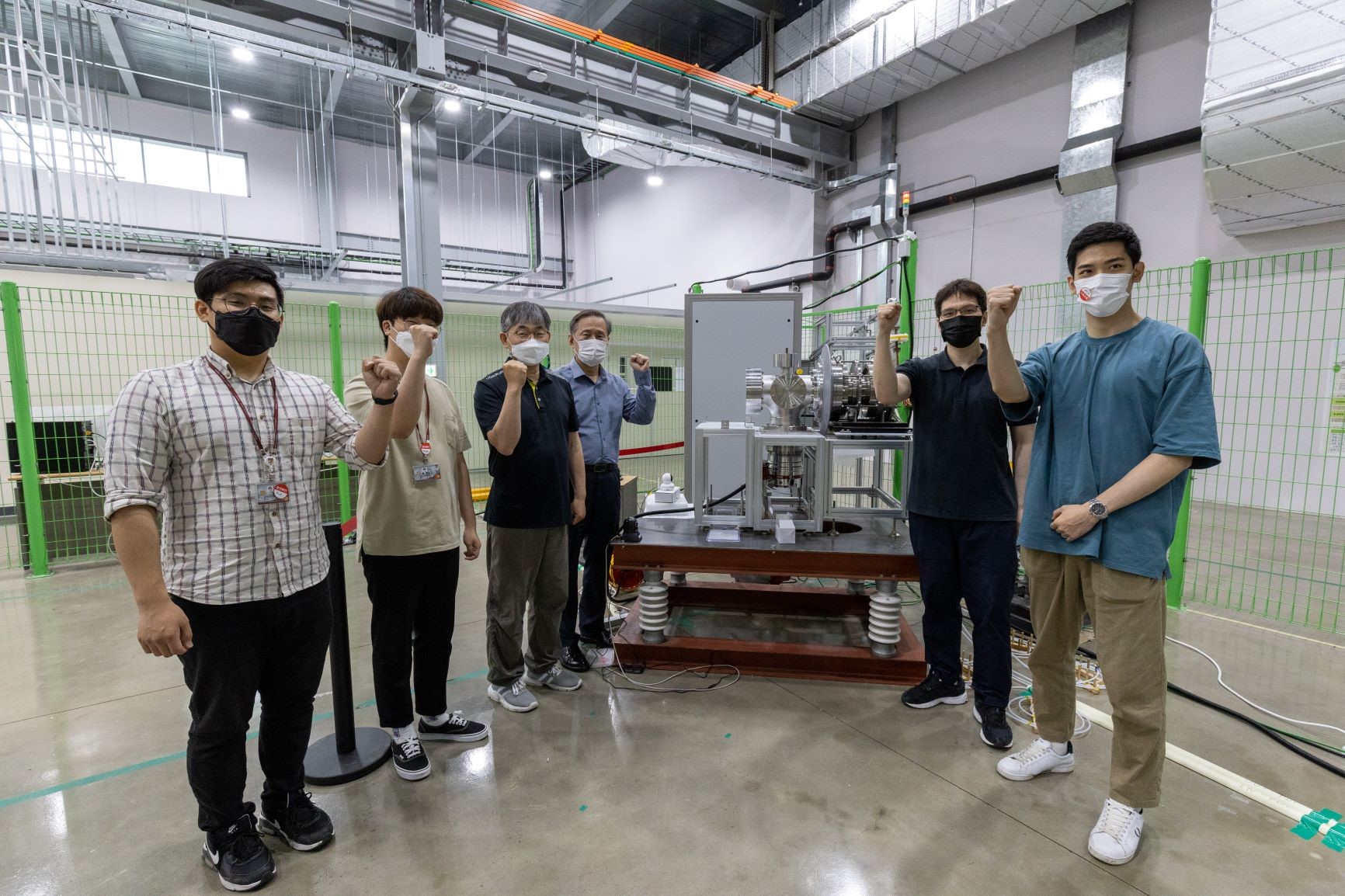 Accelerator Research Center Launches Extraction of Largest Current Beam in Korea from Heavy-Ion Accelerator Ion Source
Korea University Sejong Campus Accelerator Research Center started using ion beams in May by extracting them from the heavy-ion accelerator ion source of the Small Accelerator Beam Utilization Core Research Center.
The Center has been developing self-control systems in high frequency, cooling, vacuum and beam diagnostics since it received a 14GHz Electron Cyclotron Resonance (ECR), an ion source for heavy ion accelerators, as a donation from Tokyo Industrial University in Japan. As a result of continuing research on improving beam performance based on this new source, it was confirmed that a stable argon beam with a 4mA beam current, three times higher than that of beam operation in Japan, can be extracted for an extended period of time.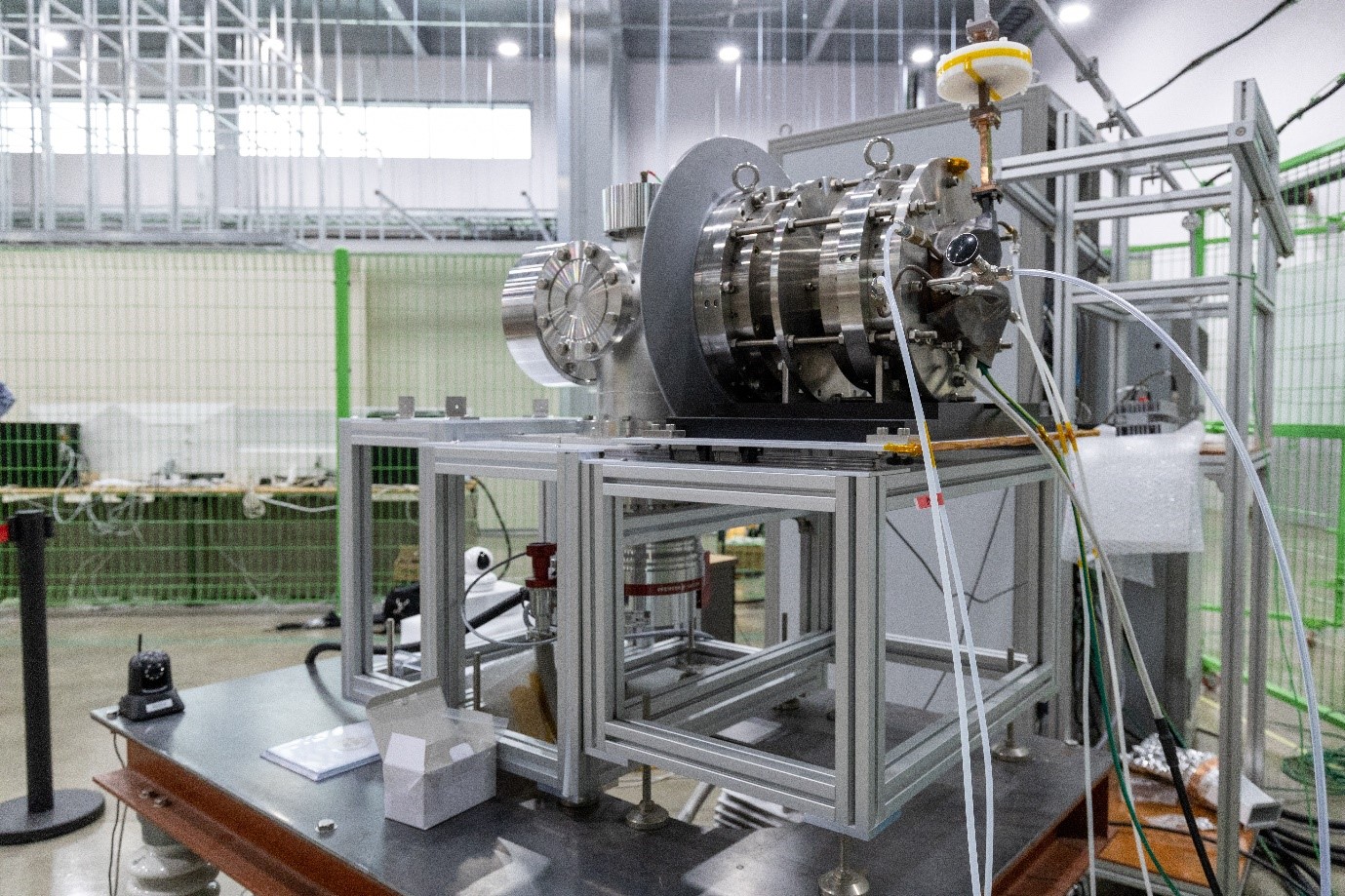 [Photo]14 GHz heavy-ion accelerator ion source system
The results of this study were conducted in collaboration with the Research and Equipment Development initiative of the Korea Basic Science Institute. Together, the two organizations plan to conduct research on improving the performance of ion source beams in the future to develop innovative systems.
The Sejong Campus will secure the 14GHz ECR ion source that draws the highest beam current in Korea, and will conduct research not only on accelerators, but also on properties using various types of ion beams and research using beams such as semiconductors or solar cells.
According to Kim Eun-san, head of the Accelerator Research Center, "Accelerator science, which allows us to study the basics of materials in depth, is gradually expanding into fields that can open up avenues towards a breakthrough in technological development. We will open the heavy ion beams from our findings to external universities, industries, and research institutions for use. The results from this study have brought another achievement following the domestic development of a beam position monitor electronic circuit system for heavy-ion accelerators and the development of a 325 MHz superconducting coupler system."
In 2014, Korea University Sejong Campus established the only Accelerator Science Department in Korea to train and produce professionals in the accelerator field. In March, the Sejong Campus received a radiation accelerator donated by the Helm Holtz Radiation Accelerator Research Institute in Germany and thus has four types of accelerators, including the previously owned small heavy ion accelerator, a small quantum accelerator, and a small electronic accelerator. With these, the school is expected to play its part in the accelerator field as a major accelerator research infrastructure hub in Korea and develop into a center specialized for research utilization as well as research and development of core technologies for accelerators.


KU Sejong Student PR Team, KUS-ON
Translator: Seyeon Chung
Editor: Conrad Brubacher