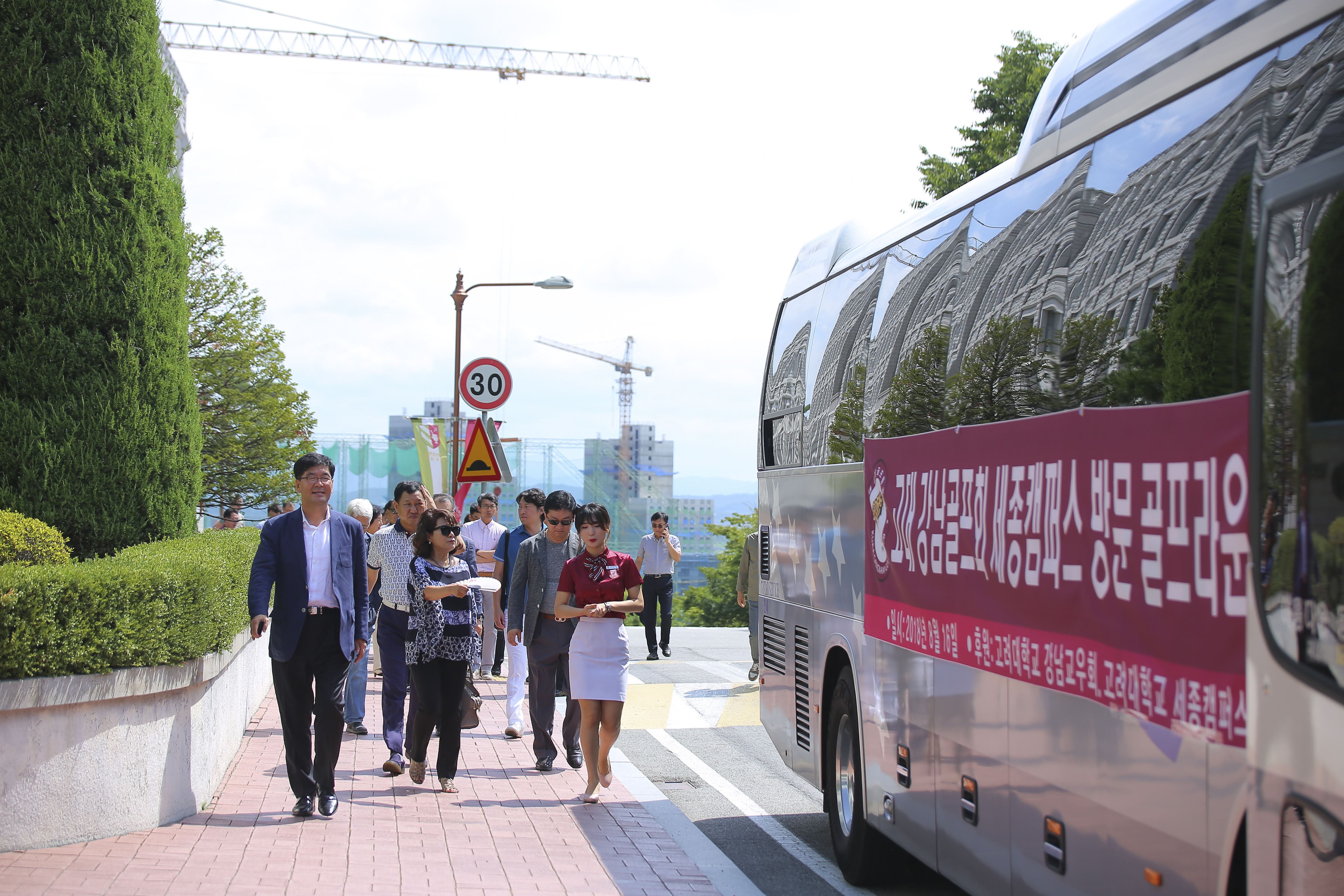 *Photograph Explanation: Visitors on a campus tour
On August 16, 32 alumni association members visited the campus to participate in a golf tournament that was hosted by the KU Sejong Campus' Gangnam Alumni Association-affiliated golf association. The event progressed with the guests watching a public relations video, being introduced to the Crimson Brick Campaign, taking a commemorative photograph, and embarking on a campus tour. After that, the visitors enjoyed a luncheon at the faculty cafeteria and then moved on to the Sejong Field Golf Club.
Vice President An Jeongoh said, "I heartily thank the Gangnam Alumni golf association members for visiting the campus. I hope you can leave for home with some pleasant memories to keep you company on the drive."
Meanwhile, the Gangnam Alumni Association promised to give unstinting support and cheers to the growth and development of the students by contributing a fixed amount of money each year.
KU Sejong Student PR Team, KUS-ON
Student Reporter: Kim Hyojeong
Photographer: Seo Junhyuk
Translator: Park Chery
Editor: Conrad Brubacher