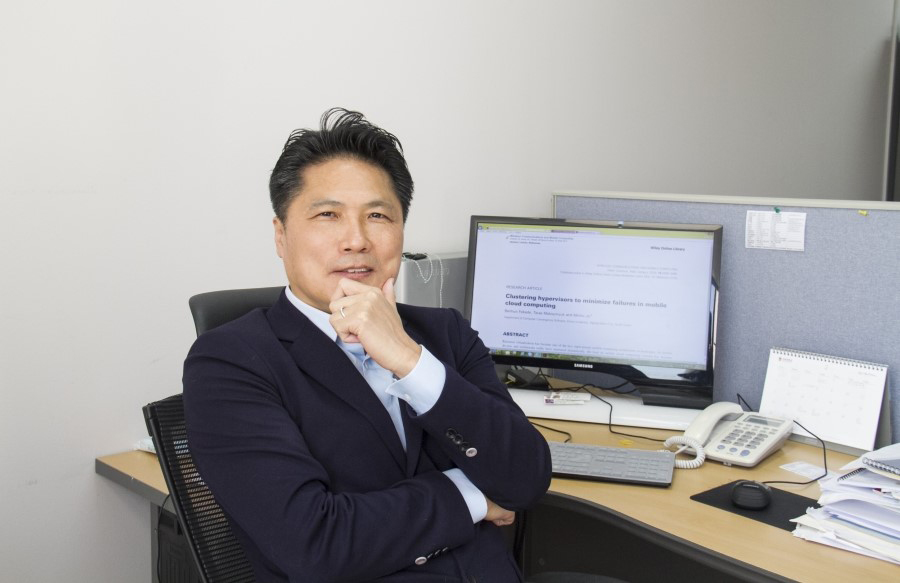 Professor Jo Minho of the Department of Computer Convergence Software in the KU Sejong Campus College of Science and Technology received the IET Premium Award for 2018 from the Institution of Engineering and Technology (IET).
This award was bestowed on Professor Jo in regards to his '5G Mobile Communication'-related article published in October of 2016 in the IET journal, 'IET Communication,' where the article was selected after going through two years of peer evaluation by scholars in the same field.
Founded in 1871, IET is an international institution with a time-honored tradition and international authority in the field of engineering. It gives Premium (Best Paper) Awards to the best articles in each field upon consideration of the academic world's evaluation and the number of citations it has received over a two-year period among other presented papers.
Professor Jo received a Doctorate in Computer Systems Engineering from Lehigh University. He also accumulated startup experience and practical research in companies such as Samsung Electronics LCD for a considerable period, and has been working as a professor in Korea University since 2008.
While working as chief editor on the first issue of TIIS (KSII Transactions on Internet and Information Systems), which is a domestically published international journal, Professor Jo registered the TIIS Journal with Science Citation Index Expanded (SCIE), to which only those who have written top papers can apply. Professor Jo is a renowned international scholar who has published a number of articles in top journals related to the IoT and cloud computing fields every year.
Reference: http://digital-library.theiet.org/journals/premium-awards
Paper Title: 'Massive MIMO: Survey and Future Research Topics', Volume 10, Issue 15, 2016, P.1938-1946
KU Sejong Student PR Team, KUS-ON
Translator: Park Chery
Editor: Conrad Brubacher