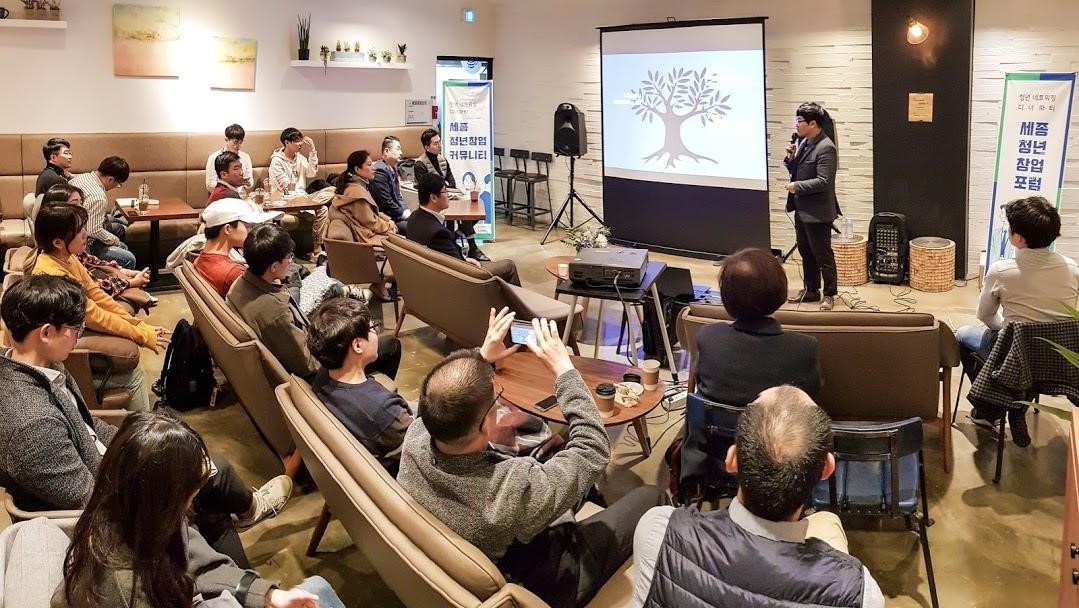 The forum, hosted by Sejong Creation Economic Innovation Center, was first started from a lecture held by No Ha Ooh, who started business as a senior in our school. He talked about the success stories of founding and a networking party to discuss business start-up topics. The lecture was presented by CEO of CNT Tech representative Jeon Hwa Seong, CEO Bloomwalk representative Yang Soo Yeon, and Rachun Media Works CEO Kang Ki-hoon. In particular, Kang Ki Hoon is enrolled as the student of class of 2011 in College of Global Business and has organized a cooperative youth hope factory and a non-profit organization called Sejong Youth Network.
"We are recording and leaving video records of various projects that take place in communities and countries." said CEO Kang Ki-hoon, who began his lecture with the introduction of Rakoon Media. "It is an opportunity to make new checks and create value-added work that will serve as a channel for communication." He emphasized the characteristics of the project. He also said, "I will also be as mentor and lecturer for the training program for youth culture planners in Sejong City, and participate as cooperative class teachers in regular courses at elementary, middle and high schools as Sejong City teachers."
After the lecture, the entrepreneurs and preliminary and early entrepreneurs had networking time to freely share information with dinner. Oh Hyun Jung (Department of Management Information Systems, class of 16), who attended the forum on the day, said, "I was very interested in starting a business. It was interesting to hear realistic stories about the start-up. Also, it was a valuable time for Noo Hao Ooh, the senior in our school, to freely share his experience in running a business in Sejong City, "he said.
Meanwhile, besides the premiers and early youth founders who lives in Sejong City, about 40 other students from the start-up groups of Hongik University and Korea University of Media Arts were gathered at the event.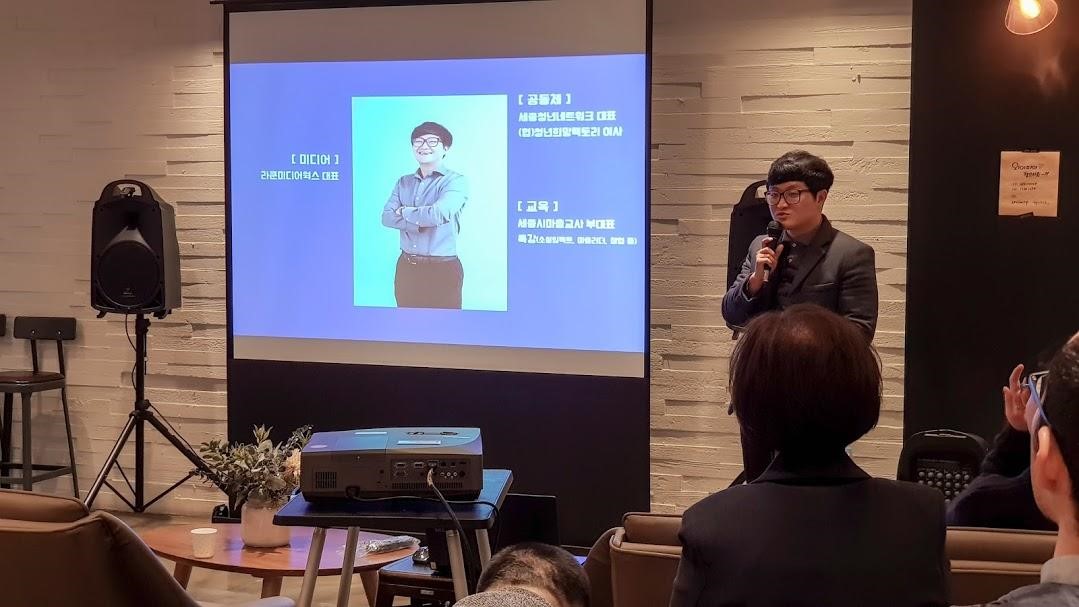 (▲Photo caption: Kang Ki Hoon (Department of Economics, class of 2011) )
KU Sejong Student PR Team, KUS-ON
Student Reporter: Jeong Dae Gyo
Photographer: Jeong Dae Gyo
Translator: Hsieh Min Chia
Editor: Park Chiwon