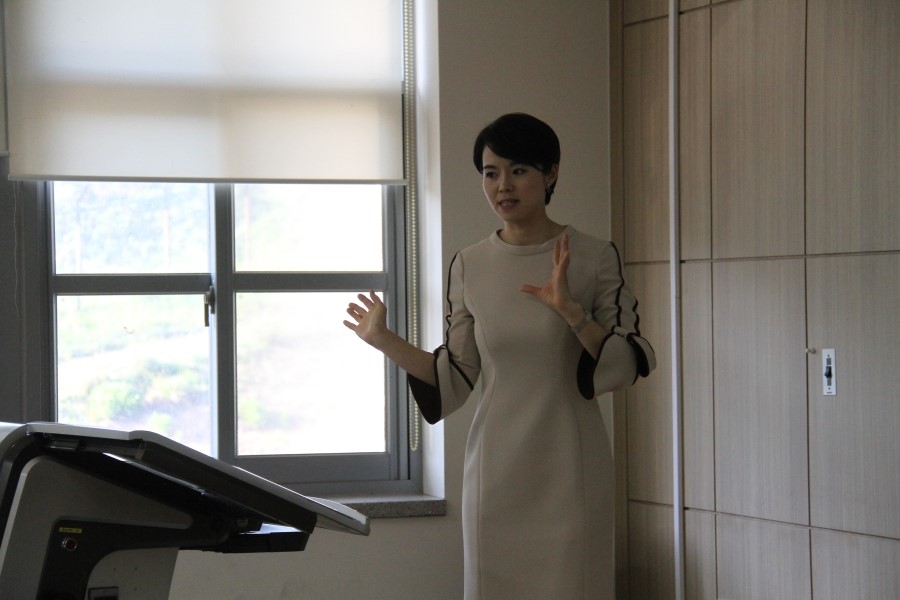 Special Lecture, 'Social Speech,' Held
On May 2, a special lecture on the topic of 'Social Speech' was held in room 324 at Suk Won Hall for students and the student promotion team (KUSON) at Korea University Sejong Campus. The special lecture was given by announcer Choi Okhui to share information and give tips to students and the student promotion team.

The speaker, Choi Okhui, said, "First of all, proper breathing, vocalization, and pronunciation are the requirements for competitive speakers. She also emphasized that appropriate speaking habits should be formed in daily life. Based on her own experience in broadcasting, she explained that, "The most important part of speaking is conveying one's ideas clearly to others." She then gave specific solutions to each situation, such as doing interviews. She also pointed out the type of speaking attitude that one should have as a member of a student promotion team.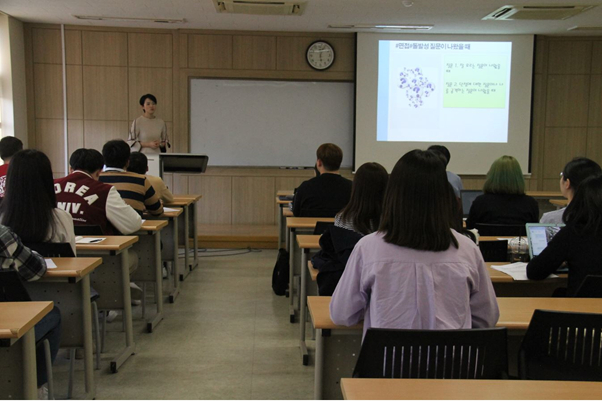 After the lecture, first-year student Park Subin said, "I think I can use the speech skills that I learned today in my real life." She added that, "It was easy to understand because she explained it based on her own experiences as an announcer."
KU Sejong Student PR Team, KUS-ON
Student Reporter: Kim Hyena
Photographer: NamWoojin
Translator: Kim Seongeun
Editor: Conrad Brubacher