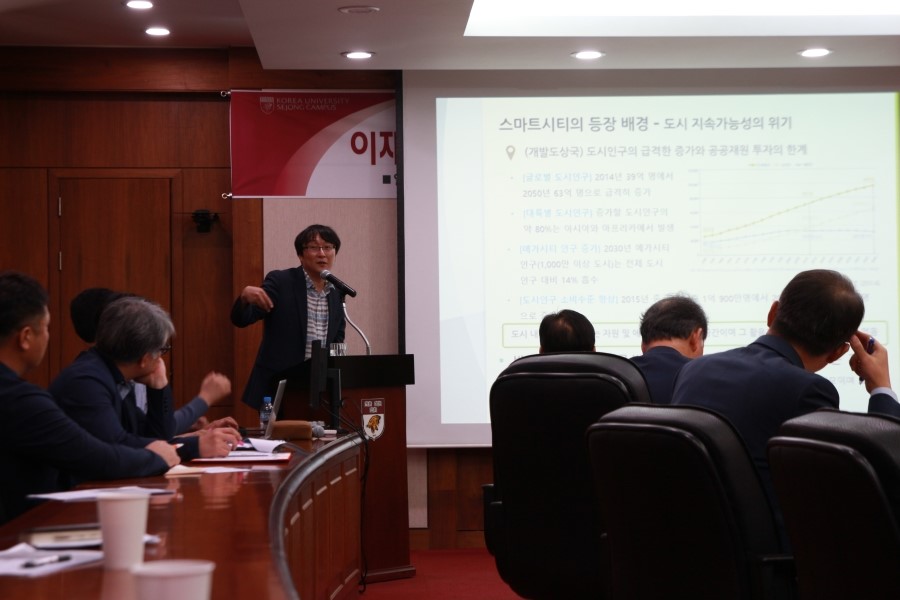 <'7th Annual KUS 2025+ Forum- Special Lecture by Invited Speaker>
On May 21, the '7thKUS 2025+ Forum' was held in the Administration Building. The special lecture, hosted by the Sejong Research and Business Foundation, was held under the theme of 'Korea's Smart City Policy and Implementation Strategy.' The forum was organized to share information, including the actual application of smart cities and the status of their implementation.
"We need to look into the nature of high-tech technologies," said Director Lee, and that, "It is important to understand the status of each resource and optimize their allocation." Finally, he stressed the importance of efficiently distributing resources within cities due to new urban characteristics in the era of the Fourth Industrial Revolution.
Kim Sajin, a student from Creative Writing and Media Studies who participated in the forum, said, "It was an opportunity to think about what a smart city is through this forum. And I was able to think about how to apply the concept of smart cities to Sejong city and how our university and the region could coexist."
KU Sejong Student PR Team, KUS-ON
Student Reporter: Shim Won
Photographer: Nam Woojin
Translator: Shin Minseo
Editor: Conrad Brubacher