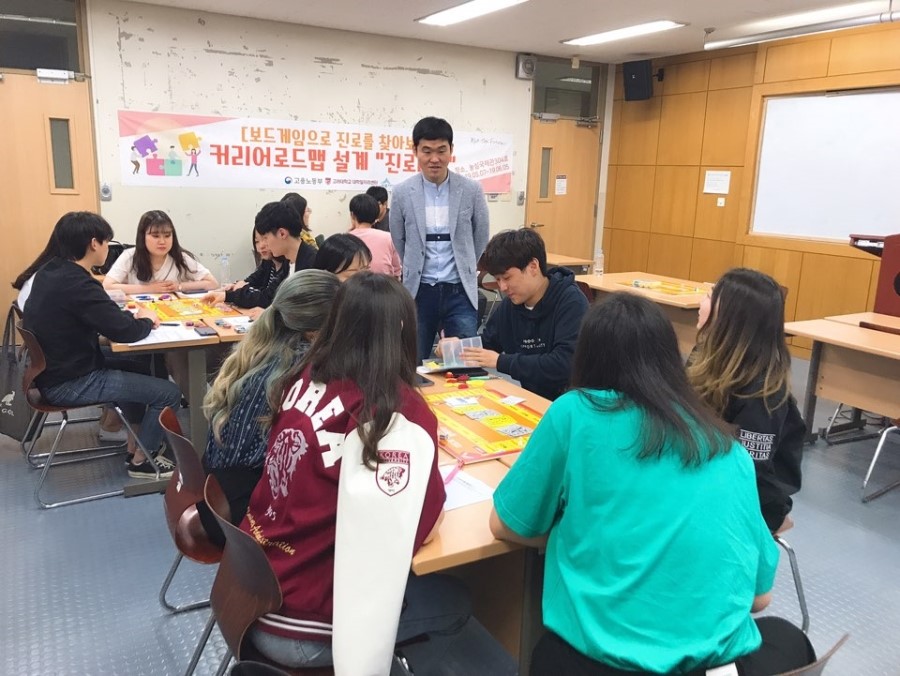 * First and second-year students at Korea University Sejong Campus are participating in the Career Marble Program.
<Career Development Center's Career Marble Program to Establish Career Road Map>
The Korea University Sejong Campus Sejong Career Development Center is running a 'Career Marble' program for first- and second-year students from May 7 to June 5. The 'Career Marble' program is a new type of career development program designed to help students set career paths early, build career road maps, and improve their positive self-esteem.
This program uses board games to help students get rid of defense mechanisms and naturally talk about their experiences to enhance their self-understanding and self-monitoring. The program, conceived from the 'Blue Marble' board game, consists of two parts.
In the first round, the team selects a timekeeper, a bank president, and a moderator. Then, they throw a dice like the real game and then proceed to pull out a card. Depending on the card selected, he or she talks about their own experience to the team members including things like, 'Describe three concerns you have now and their solutions,' or, 'Tell us three things that disturb you in your life.' In part two, they take time to draw up a Career Road Map based on what they discussed in the first round and design their vision of life and establish action plans for college life.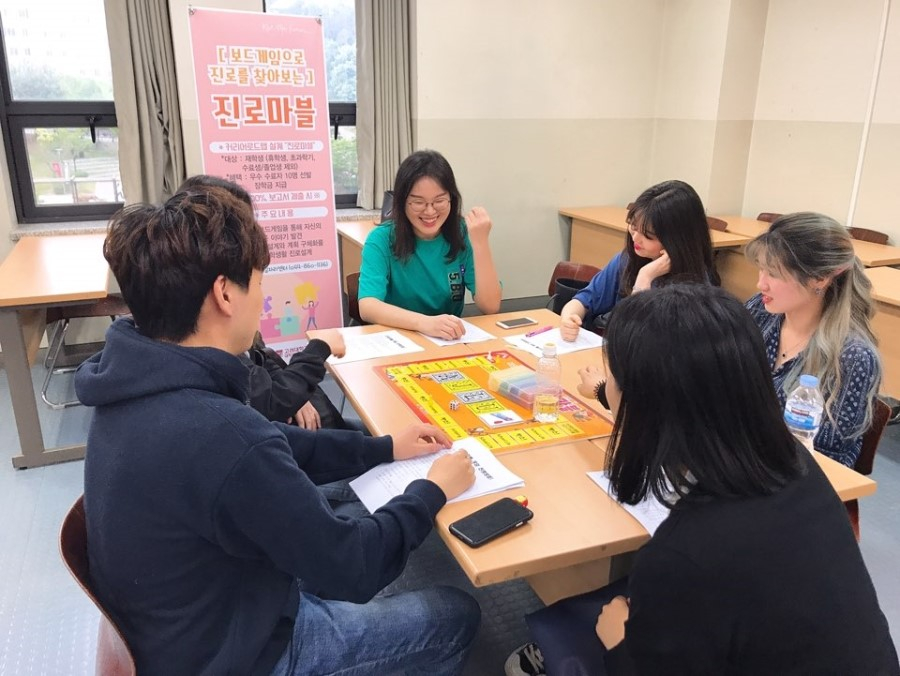 An Honghyun, a student from Global Business who participated in the program, said, "It was a meaningful experience in that I became more interested in my career through the game and I was able to grasp a sense of direction and the conflicts that I may face along the way."
The Korea University Career Development Center provides early career guidance considering aptitude and mastery, and personalized counseling services by consultants dedicated to each department. They also operate major-specific job related counseling, and offer one-stop employment services to not only all students from admission to graduation, but local job seekers as well.
KU Sejong Student PR Team, KUS-ON
Translator: Shin Minseo
Editor: Conrad Brubacher